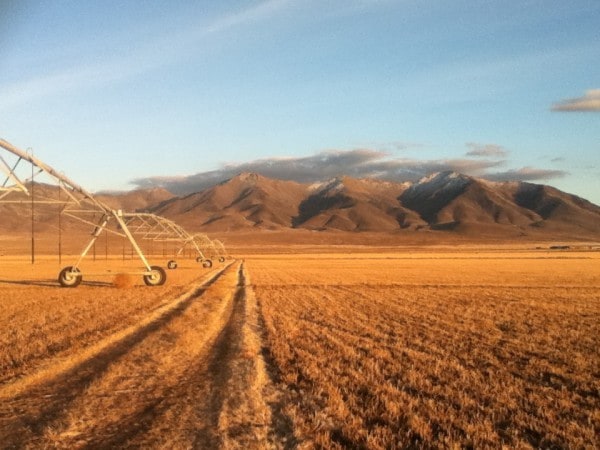 We have had such a mild winter. It is not what we need. We needed tons of rain and snow to build up the snowpack in the mountains. Our fields are watered with wells but the farm in Fallon is irrigated from the Truckee River. They might not get any of their water this coming year because of the severe drought conditions. Maybe, just maybe, it will change and we'll get hit with storm after storm in March. We can always hope right?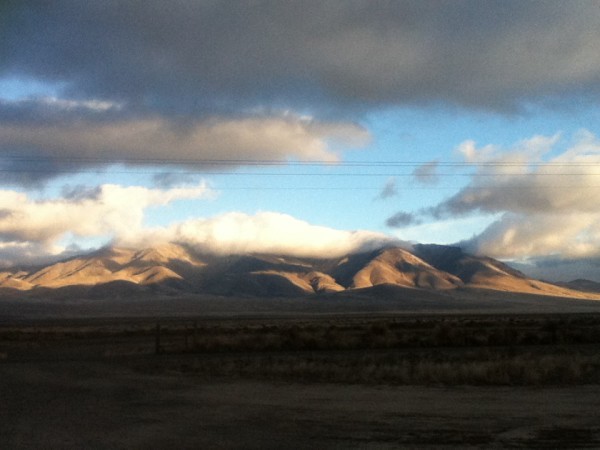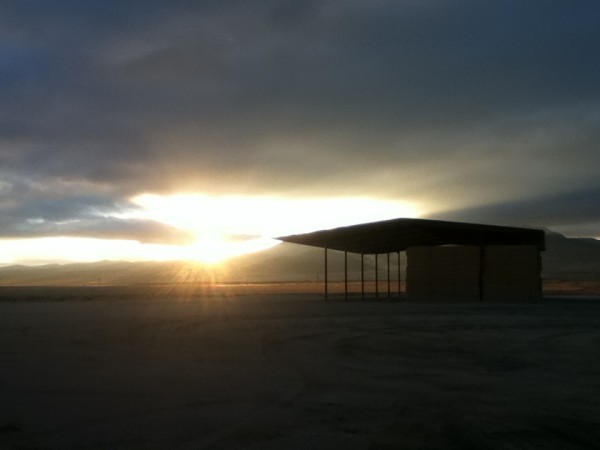 In the meantime the kids have been enjoying the perfectly lovely weather – even going out barefoot.
Laura and Julia like making stick pictures with their dolls.
This swing made a couple of years ago by Mr. Ferrero Rocher has been a huge hit with kids of all ages. The bigger ones can swing really high while the younger ones enjoy a more milder ride. Although it can be tricky if you get too many on there at once! The video was taken last year and is slow motion. We laugh ever single time we watch it! No one was hurt just a few bonks on the head.
A good old rope hanging from the tree is one of the best outdoor toys ever. Perfect for swinging or building arm muscle by climbing.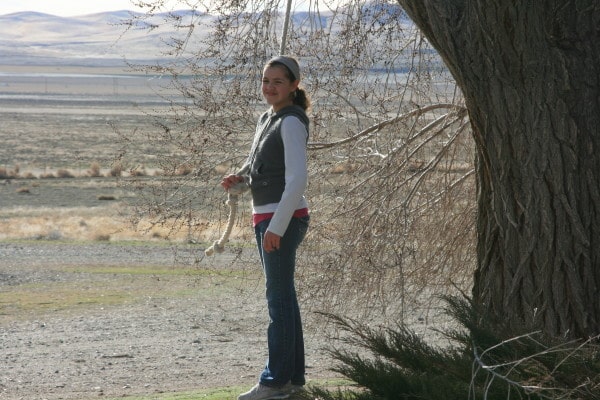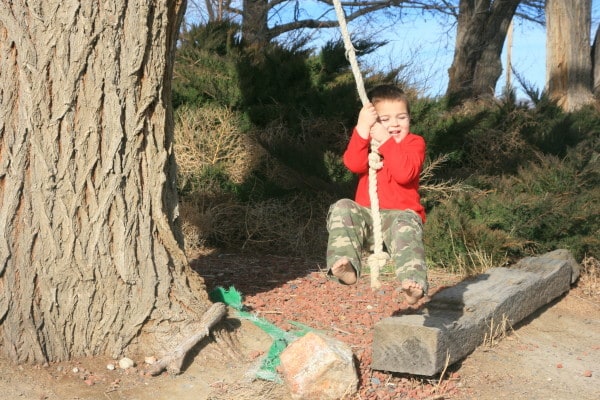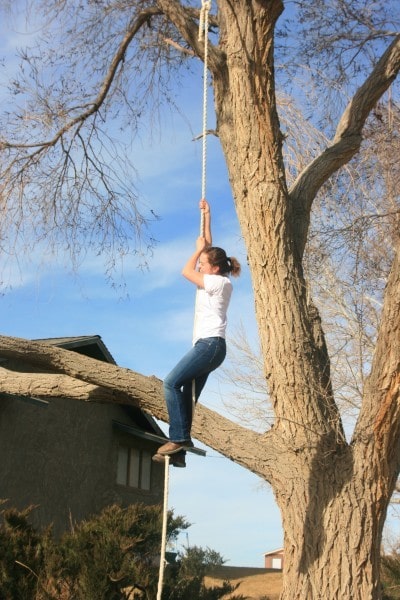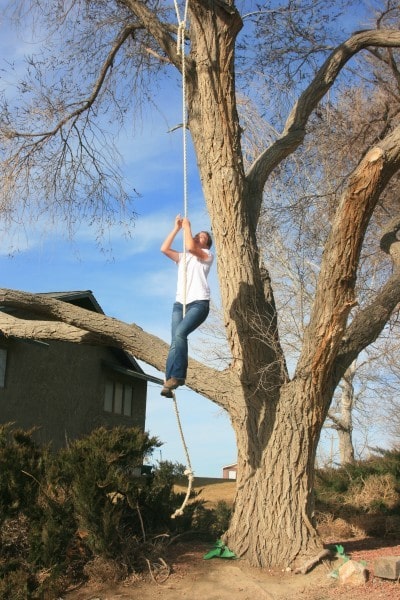 Spring work has started out in the fields. It feels so weird to be doing this in February! The teens have been taking turns dragging the fields to break up the manure from the cows that pastured there this winter.
We've slowly been cleaning out the flower beds as the tulips and irises are already starting to grow. Spring may come sooner than we'd like but we'll make the best of it!