Heidi from A Lively Hope is guest posting today!

Finding your bottleneck is a well-known business efficiency practice.  If you can find the one problem that slows your business down and fix that problem, you can expect to see drastic results. This idea applies equally well to homemaking.  I realized this not long ago, after a particularly frustrating outburst from one of my children.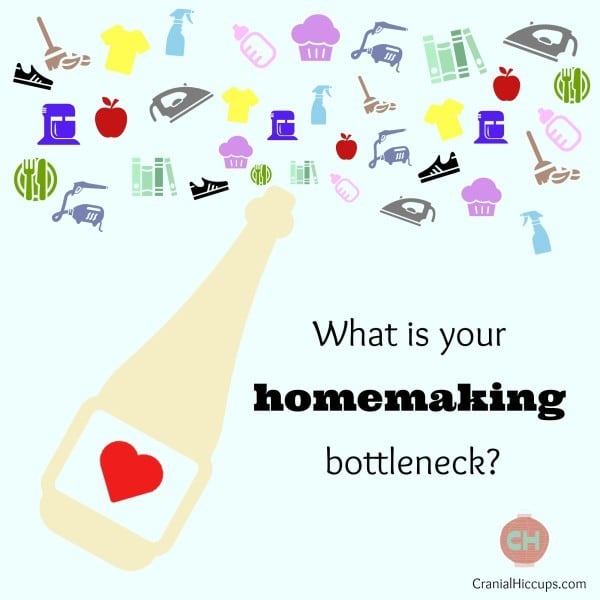 It may seem silly, but the bottleneck in our home was shoes and socks.  We are homeschoolers, but we still put on shoes and socks at some point nearly every day.  We've always kept a bin for shoes in the mudroom, right near the back door.  When the shoe bin was too full we'd empty it out and put the shoes away in the proper bedroom closets.
Every day when it was time to head out the door I would call out to my kids, "Let's go, guys!  Shoes on!" My six year old son would then launch into a huge fit because he didn't know where his shoes were, despite the fact that they could only be in a couple of different places. (His bedroom closet, the shoe bin in the mudroom or possibly by the front door).
Then one day I had an epiphany:  Shoes should only belong in ONE place.  That way when I call, "Shoes on!" there is only one place to look.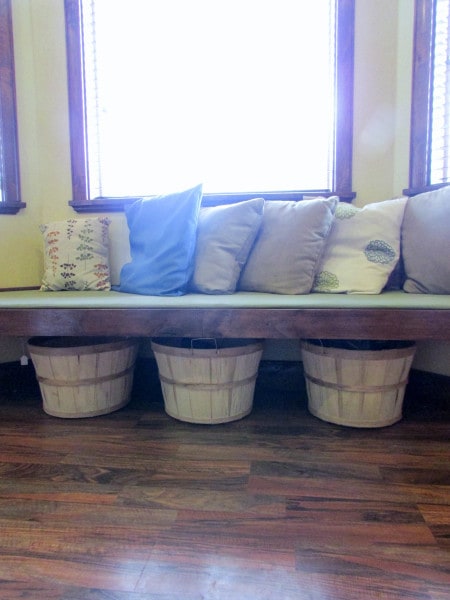 I purchased three bushel baskets from Hobby Lobby (for 50%, of course), one for each child.  They fit perfectly under the window seat, right near our mudroom/garage door.  Now the only place that shoes belong is in those bins.
I also went one step further.  We keep a hanging shoe organizer on the inside of our mudroom door. In the winter it's full of gloves, hats, mittens, scarfs, etc. and in the summer it holds sunscreen, swimming suits and the like.  I now use a couple of the bottom pockets to hold socks for both of my boys.  This simplifies the shoe/sock issue even further.  Now when it's time to head out the door there is no need for my son to go down to his room for anything footwear related.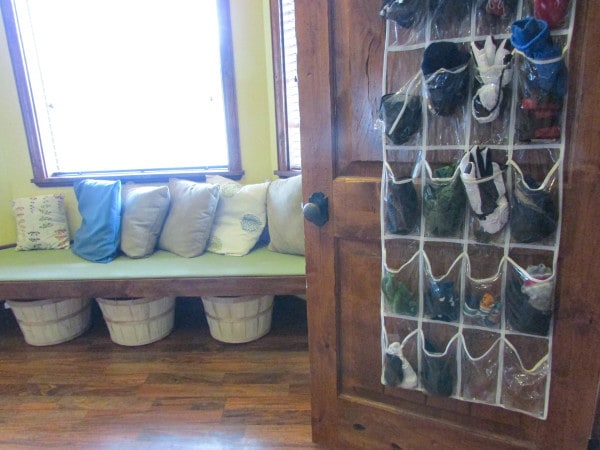 I have noticed a huge difference in our home with this seemingly small change.  Now when I call, "Shoes on!" there is no stress or tears.  The boy who was formerly so stressed by this moment every day now calmly grabs a pair of socks and a pair of shoes, he sits on the window seat and puts them on and we happily head out the door.
Not only do we have less of a problem going places, but the stress level when we leave has greatly diminished.  Eliminating a near-daily freakout/stress fest has done wonders for our family dynamics.
Your family may have the shoe/sock situation completely under control, but my guess is that you've got another organizational area that could use improvement.
What is your bottleneck and how can you simply and/or effectively remove it?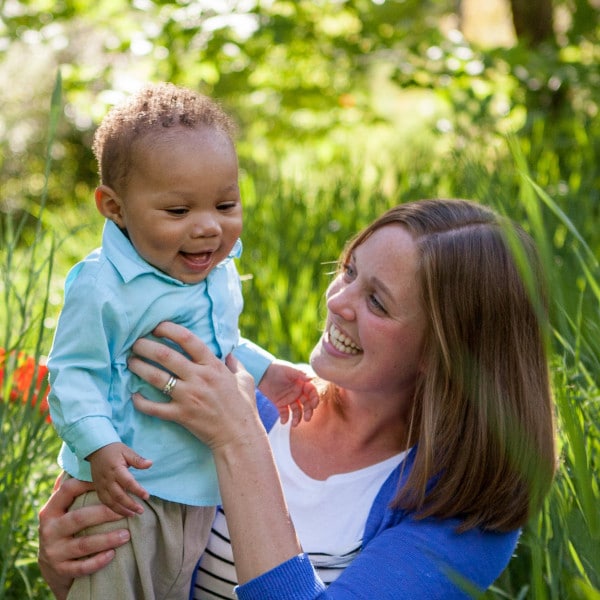 Heidi has a bachelors degree in Horticulture from Utah State University.  She is married to an engineering genius and is a homeschooling Mama to three miracle children.  She spends as much time as possible reading, creating, journaling, and photographing life's little moments, and spending time outdoors with her family.  She is an author of scripture study guides for children. She blogs at A Lively Hope.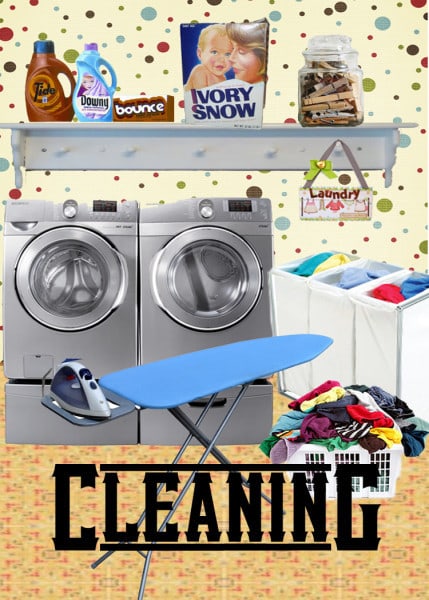 This post is part of the Establish a House series that runs every Wednesday.