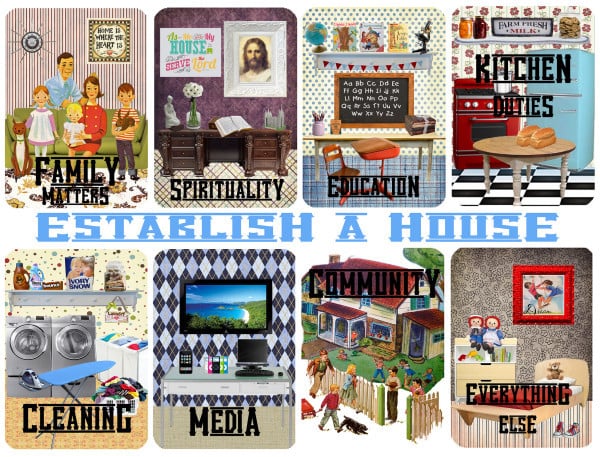 Whew! What a month we have had preparing for and then actually attending Eve and Patrick's wedding and all the festivities surrounding that joyous event. I have been slow to post more in the Establish a House series. Several people have sent e-mails with suggestions on topics they would like to see covered. Some of these are NOT my forte! So I'm asking you to help. If you have experience or found something that works for you would you be willing to write a guest post for the series?
Here are the topic ideas:
How do you deal with all the paperwork of a household?
Cleaning Routines Involving Kids
Bedtime Routines
Dealing with Picky Eaters/ Creating Good Eaters
Free/Cheap Summer Activities to do with the whole family
Keeping Track/Managing doctor appointments for a large family
If you would like to write a post please send me a message through the contact form and I'll get back to you about specifics.
Thanks a ton!