We are in the final throws of getting ready for my daughter's wedding. How did it get here so fast? It seemed so far away back at Christmas when they got engaged. Ack! So obviously my mind has been elsewhere.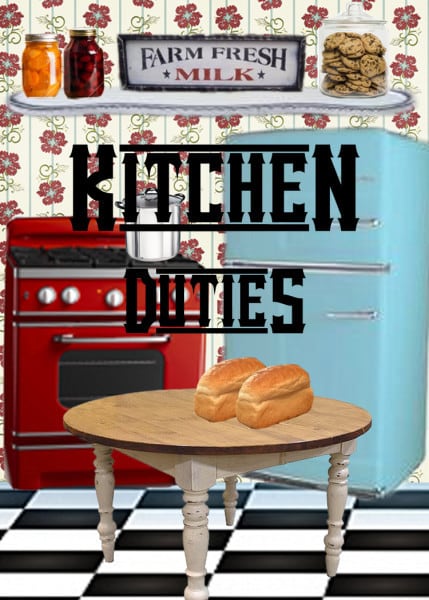 Today's Establish a House post is brought to you by one of our favorite foods. Our family loves waffles but it can be hard to eat together because well hot waffles does not go well with a big family. If we waited until all the waffles were cooked so we could all eat together most of them would be cold and no longer crisp. Then it became a first come, first serve type of thing but we weren't all eating together. Until we got two waffle irons but then the problem became tripping a circuit.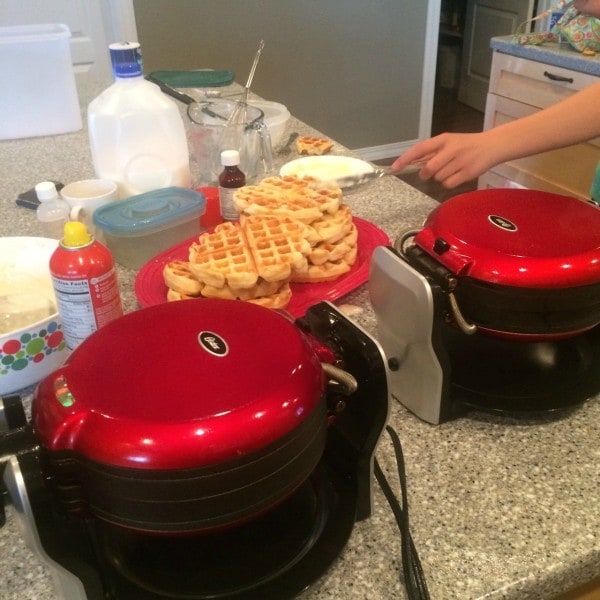 Enter these beauties (sorry the only photo I have that I posted to instagram) that my parents gave us for Christmas. They are AWESOME!!!!!  Each waffle iron cooks two waffles at a time. You fill one side then flip it over and fill the other side. They also cook fast. We have four waffles ready and perfectly crisp in about 3 minutes. Hooray! We use them at least once a week and so far no problems even tripping a circuit. Double hoorah!
So that's my tip for today. If you love waffles get this type of waffle iron
(the Oster brand is currently unavailable) and if you have a large family get two. 🙂
Here's our favorite waffle recipe. We double this to feed our family.

Waffles
Author:
Montserrat Wadsworth
Ingredients
1 cup white flour
1 cup whole wheat flour
2 Tbsp. sugar
1 Tbsp. baking powder
½ tsp. salt
½ tsp. cinnamon
2 egg yolks
2 egg whites
2 cups milk
⅓ cup oil or melted butter
Instructions
Sift dry ingredients together in a large mixing bowl.
In a smaller bowl beat together egg yolks, milk, and oil. Add to dry ingredients and mix well.
In another bowl whip egg whites until slightly stiff. Gently fold into waffle batter.
Scoop batter into waffle iron according to your waffle iron's specifications. Bake until desired crispness is achieved.