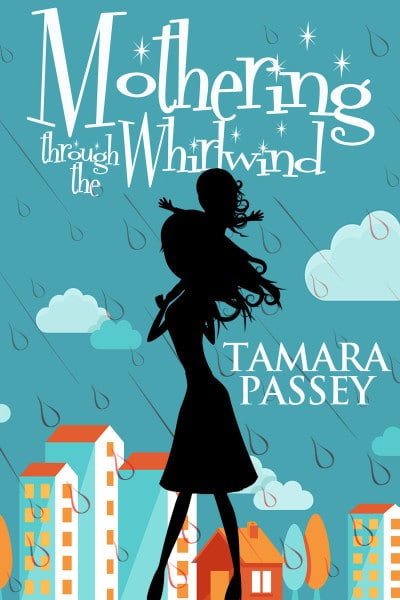 One thing mothers like to do when they get together is ask for advice, swap stories, and try to learn from each other how to be a better mother to their own children. It is in the stories that we find common ground. Mothering Through the Whirlwind by Tamara Passey is like a one-on-one talk with a dear friend, another mother in the ranks sharing stories that have shaped her. While we all have different experiences to go through – mine are very different from Tamara's – there is a universality to being a mother that binds us together.
This book is a delightful quick read, but it is also meaningful. In a down-to-earth way Tamara shares how she persevered through harder trials than most of us will face (a newborn in need of a transplant, the murder of her brother, her own health challenges) and how each experience helped her to discover her own value and what it means to be a mother to her children.
Mothering Through the Whirlwind is not a how-to book or even an advice book for mothers. Instead it is a collection of personal essays that are relatable and uplifting for mothers everywhere.
My favorite part of the book was the lesson Tamara learned from an AP art history field trip and a statue titled The Sun Vow by Hermon MacNeil. I won't give away her wonderful insight of "the best dissertation on how to be the mother of a teenager I have yet found." I'll leave it to you to discover the profound bit of wisdom she has to offer.
You can get to know Tamara more by reading this interview of her from a couple of years ago when we both served as Young Mothers of the Year for our respective states. Also find her at TamaraPassey.com and Five Pages of Something.