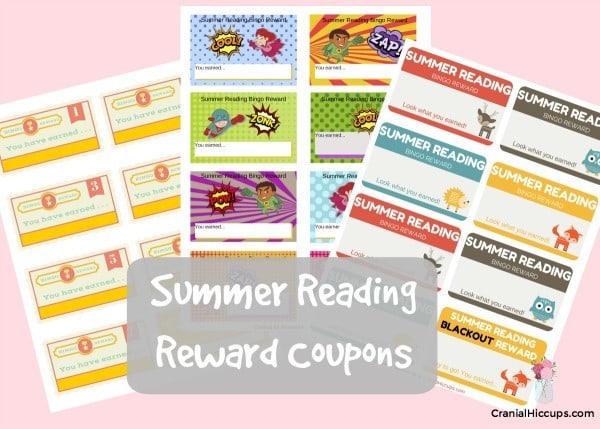 As parents, we know that reading good books comes with its own rewards like a gained knowledge and appreciation for the world and people around us. Sometimes though it's just plain fun to have some external reward for reading, especially for kids. Here are three different summer reading reward coupon sheets that you can fill in according to what you know your child will enjoy earning. I'd recommend even sitting down with them and figuring out what they want to earn as more incentive to get a bingo or a blackout on their summer reading charts.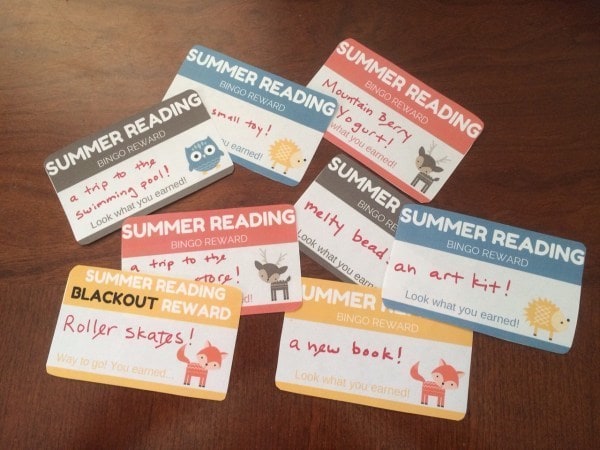 This one is pretty generic which is usually great for older kids.
Woodland animals make these coupons perfect for your animal loving child or those that just like the "cute" factor.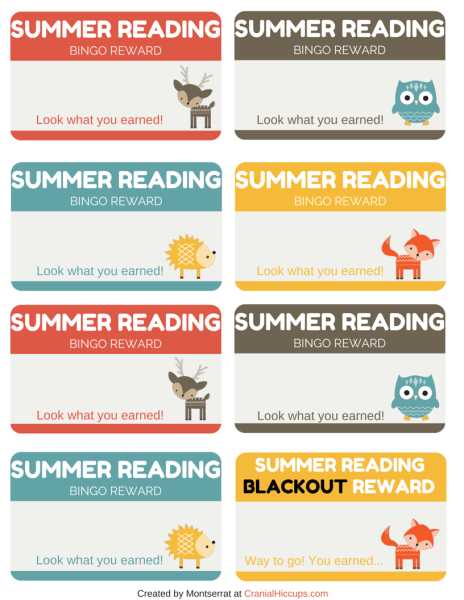 And for the wanna-save-the-world superheroes these comic coupons are sure to knock them out of the park!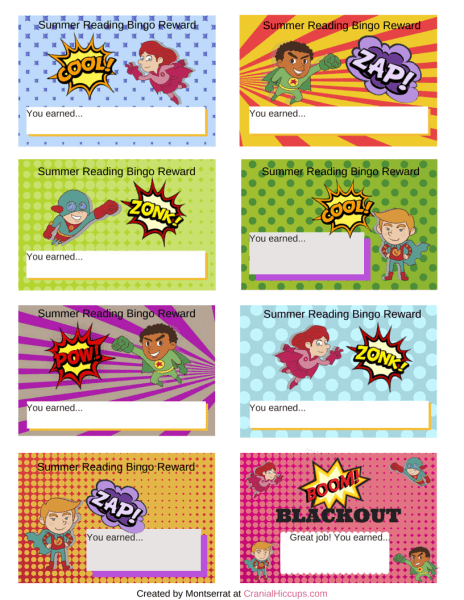 Because every child is different I left all the summer reading reward coupons blank so you can fill in a prize you know will motivate your child. Need ideas? Here are some that my kids and I came up with that they'd like to earn.
Bingo Reward Ideas:
Camp out in the backyard
3 music downloads
Movie night
New small (cheap) toy from the toy store
Bowling
Swimming
Ice cream sundaes
Frozen Yogurt
Afternoon of crafting and trip to craft store
New book
Picnic in the park
Trip to the dollar store
Small cash reward
Book light
Board game
New piano music
Blackout Reward Ideas:
Trip to the water park
Trip to the museum
One Saturday you get to plan
Attend a concert
Watch a ballgame
Go hiking in the mountains
New Lego set
New Video Game
Art kit
Science kit
Calligraphy pens
Large cash reward
New outfit
New Set of Books (series)
What would you add to the list?