Hey you, sitting there wishing for something, anything to fill the emptiness inside. Or maybe you are pretty happy about life right now but feel there is something more that can be done to make it better. We've all had those days, the good and the bad and the somewhere in-between. How do we go about making each just a little better?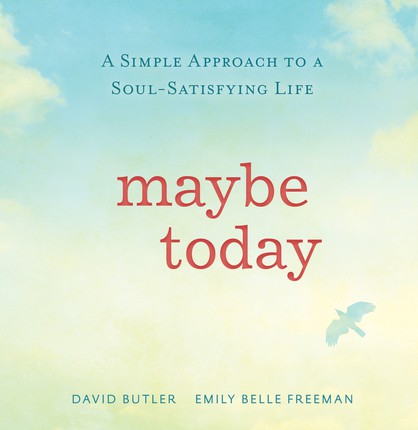 Maybe Today by David Butler and Emily Belle Freeman is a small, short book that packs a powerful life changing punch. Instead of providing a to-do list of things to change in your life it suggests five patterns of simple living that are more than life changing. They are soul-satisfying. Each holy pattern of living points one to Jesus Christ. "He knows your heart. Live your life so you can come to know HIS."
This book can be read in one sitting but I don't recommend it. It's best read in small doses, studying one pattern of living with time set aside to apply and live that pattern in your own life. What holy patterns are suggested?
* Tilt Your Soul
* Let Down Your Bucket
* Tune Your Heart
* Take Off Your Shoes
* Be All In
While there is nothing new in the patterns of living the stories and insights shared give new meaning and life to the patterns. I'll give examples of two my favorites.
"When air is flowing over something – like a plane wing at high speeds – the tilt of the wing becomes crucial. If the wing is tilted down, it causes DESCENT. If the wing is tilted up, it causes LIFT. Everything depends on the TILT of the wing. Such a simple switch can change the outcome so drastically." (pgs. 14-15)
We are taught to tilt our souls upward to Christ so we can be lifted. That is beautiful to me.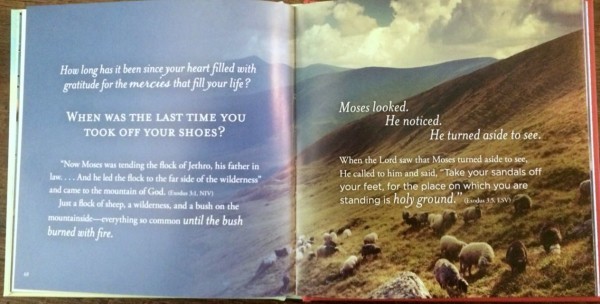 The story of Moses and the burning bush is used to teach us gratitude, to take off our shoes and see the holy ground upon which we walk.
"GRATITUDE….
views the world the way God intends it to be seen." (pg. 74)
Suddenly, the fact that I love to walk barefoot in my home surrounded by my favorite people in the world takes on new meaning for I truly am grateful for both my family and my home.
I loved reading this book and trying to apply the patterns with renewed efforts in my life. Each page is filled with beautiful photographs that support the text and bring beauty to your reading. I find myself repeating the various phrases throughout my day depending on what I need to work on right at that moment. "Let down your bucket" and "Be all in" seem to be the ones I need to work on the most.
I'd love to share this book with one of you! Right in the back of the book it says, "This book is meant to be shared. We want you to give it away." Surprise! I'm going to do just that.
To enter the giveaway just leave a comment sharing one way you have helped multiply goodness in the past couple of weeks. Have you held the door open for a stranger? Shared a meal? Sent an email or text to encourage another? Giveaway ends at 5pm PST on Tuesday, Aug. 18th.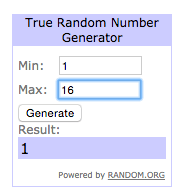 The winner of the giveaway is Tammy who entered the first comment! Look for an e-mail from me, Tammy. Congrats!
Both Freeman and Butler can be found at the wonderfully uplifting website Multiply Goodness. It's on my favorites list on Feedly so I can be sure to see any new blog updates. With the tagline, "Gather good. Pass it on. Multiply goodness." you know you will be inspired and uplifted daily!
About the Authors
EMILY BELLE FREEMAN is a coach's wife, a mother to four children and a few others who have found refuge in her home, author of several bestselling books, and sought-after inspirational speaker. Her days are spent watching over teenagers, her flock of pampered chickens, and a rabbit that she adores. She finds great joy in studying the life and teachings of Jesus Christ. Her deep love of the scriptures comes from a desire to find their application in everyday life. For a few minutes every day Emily forgets about the laundry, leaves the dishes in the sink, and writes.
DAVID BUTLER is by day a high school religious educator sharing his love for the scriptures and his belief that there is a power for good innate in every human soul. By night he is a fort builder, waffle maker, sports coach, and storyteller for his five favorite little people, also known as his children. Somewhere in between he is a motivational speaker and writer. Some of his musings and challenges can be found on the blog www.multiplygoodness.com. He and his wife, Jenny, live with their family amid the snowcapped peaks of the Mountain West, but they often dream of a beach house on a sunny shore somewhere.
Disclaimer: I was given a free copy of Maybe Today to read and review. All opinions are my own.