Oh, how I love the Christmas season! I enjoy all the gift giving and caroling, the cookie baking and decorating, but mostly I enjoy focusing on Who we are celebrating and why.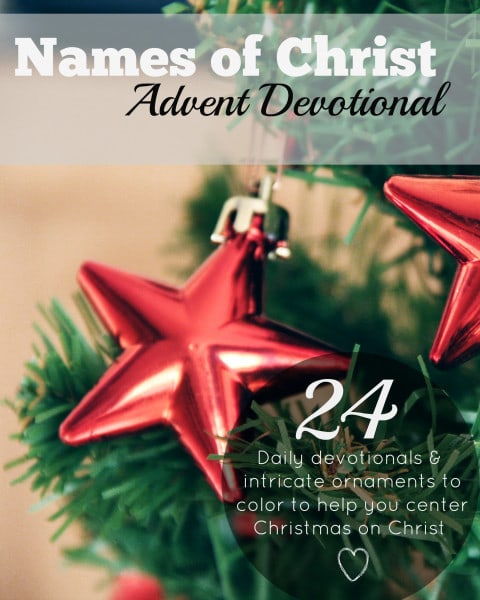 My friend, Heidi, at A Lively Hope has created a wonderful Names of Christ Advent Devotional to help us do just that. There are 24 names to study, one for each day of advent. Each page has suggested scripture verses to read and discussion questions to help you ponder more on that particular name of Christ. Why is He known by that name? What can it teach you about the character of Jesus Christ?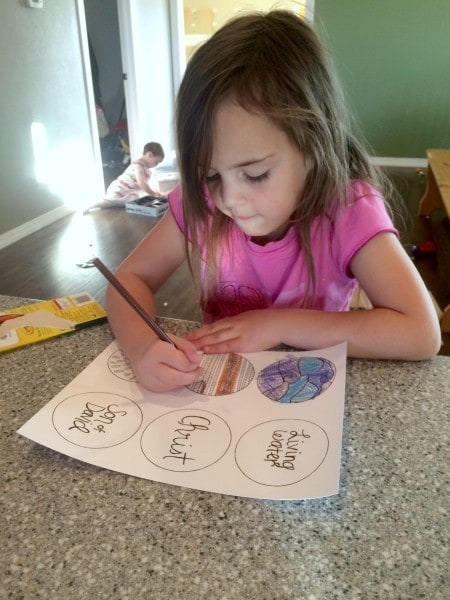 To go along with each daily devotional Heidi has created beautiful hand drawn ornaments for you to color and a hand lettered name of Christ to glue on the other side. Talk about a labor of love! The detail Heidi put into the ornaments is amazing. The ornament for "The Carpenter" has a wood grain element to it; "Living Water" is waves upon billowing waves. The ornaments can be hung on a special Names of Christ tree dedicated for that purpose or you can create a garland to grace a mantle or each child can make their own ornaments to help decorate their rooms.
This devotional can be printed for personal study or done with your family and children. Can you just picture starting off each morning discussing a name of Christ as you eat breakfast before everyone heads out for the day? What a great and easy way to keep your family focused on Christ this Christmas season!
You can purchase the Names of Christ Advent Devotional here. It's only $5.
Or you can try your luck at winning a devotional below! Two readers will each win a Names of Christ Advent Devotional. To enter just follow the directions on the Rafflecopter. Giveaway will end next Tuesday, November 17th.