My daughter Laura, age 11, really amazes me. She is diligent in reading her scriptures every day. I don't need to remind her. She just does it! She has developed that habit as part of the Faith in God program for boys and girls ages 8-11 in our church.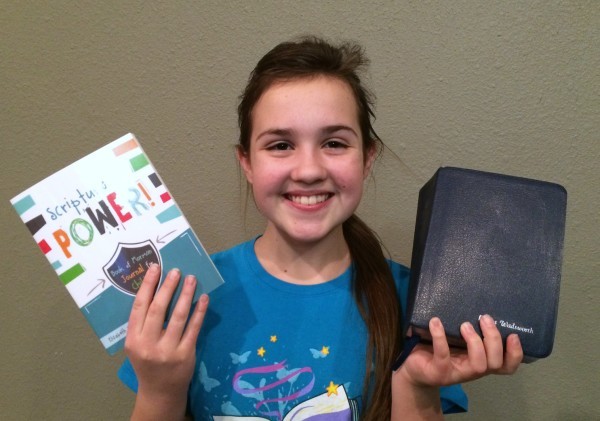 Another habit she is trying to develop is writing in a journal. She does pretty well most weeks but once in a while has to play catch up. Lately she has been combining the two habits using the book Scripture Power! Book of Mormon Journal for Children by Elizabeth Dorathy. It is a simple book with no fancy frills or brightly colored pages. And I like that. The beauty comes when Laura starts to write down her own feelings, experiences, and thoughts about what she has read in the Book of Mormon.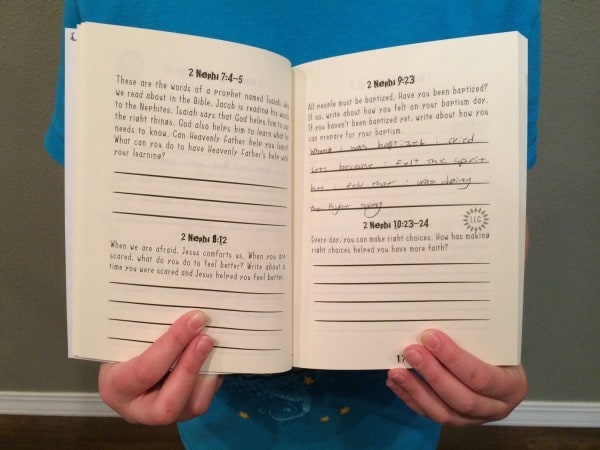 I'll let Laura tell what she likes about it.
Sometimes it is hard to understand the scriptures. I like how the book explains things and asks questions. It helps me understand the scriptures better. Writing down my answers or things I've done helps me see how I am living that scripture or what I can be doing better. When I don't feel like reading a whole chapter I will choose some verses written in the book, read those, and write.
Do you see that little sunburst next to the bottom scripture reference on the right hand page? Throughout the book you will find these next to those scriptures that also fulfill a requirement in the Faith in God book!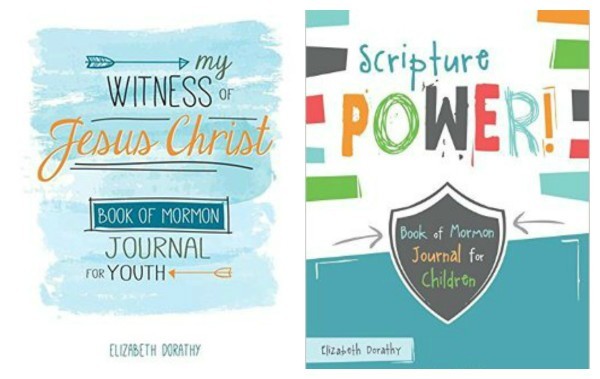 There is a companion journal for youth called My Witness of Jesus Christ. Each page is dedicated to one chapter in the Book of Mormon with a question or two to help the youth ponder a bit more and apply the teachings in that chapter to their own life. Again, it is a no frills book with the chapter and questions at the top of each page.
Both books are available on Amazon. These would be good Christmas gifts for the kids in your life!