Is Easter morning ever hectic and crazy at your house? My kids always get so excited even though we do Easter baskets on a different day. One way to cut down on all the fuss is to have breakfast made the night before. Colette from My Computer is My Canvas in collaboration with Mormon.org and Sugardoodle for the #Hallelujah Easter campaign has created the perfect make ahead Easter breakfast.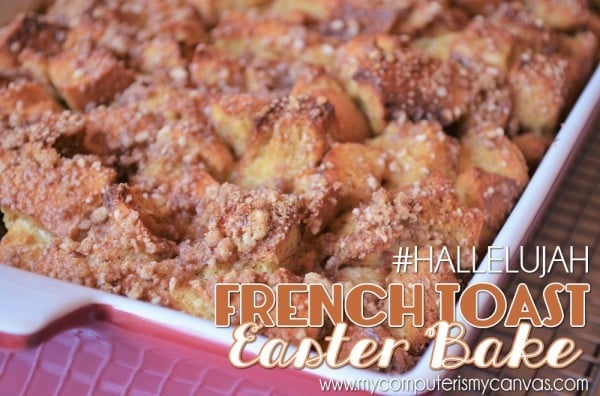 Doesn't this French Toast Easter Bake look delicious? What's even better you can get your kids in on helping to make it! Colette created a scripture scavenger hunt so your kids need to read the scriptures to find the ingredients or actions they need for the recipe. Isn't that brilliant?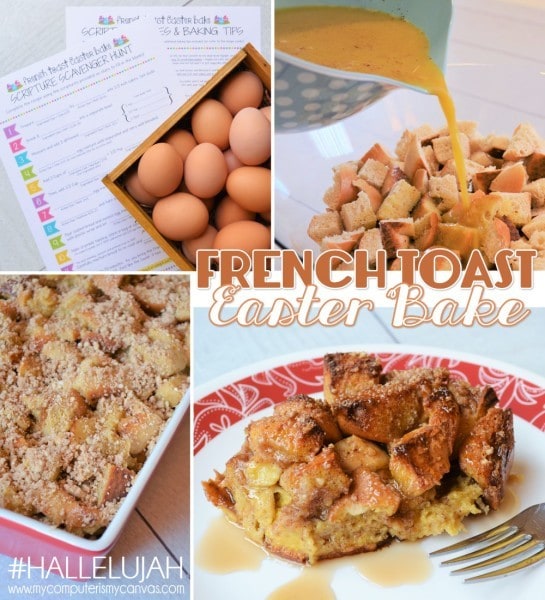 This could easily become a new Easter tradition at your house. Download the French Toast Easter Bake Scavenger Hunt clues and extra recipes below.
Speaking of scavenger hunts – that's how I hide Easter baskets at my house! I create clues for each child that sends them all over the house looking for their Easter baskets. It's a fun way to extend the anticipation and sure makes it memorable. It's what my parents did for me as a little girl and I am happy to carry on the tradition.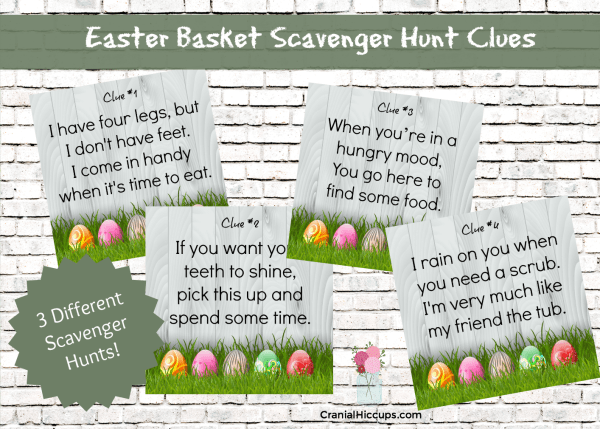 I've created clues for three different Easter basket scavenger hunts you can do for your kids. I've tried to make the clues for places everyone has at their house like the fridge, the bathtub, the oven, the dryer, etc. I also have blank cards for you to create your own.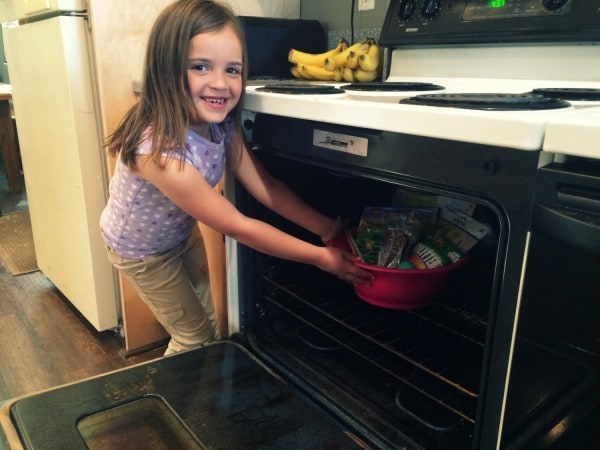 Pay attention to where you hide your clues. Don't put the clue for the fridge ON the fridge but rather in the location before the fridge. Also, my scavenger hunts end in places that are big enough to hide an Easter basket but that can be tricky if you forget and start the oven. 😉  Don't do that!
HAVE FUN!!
Download the Easter Basket Scavenger Hunt Clues below.