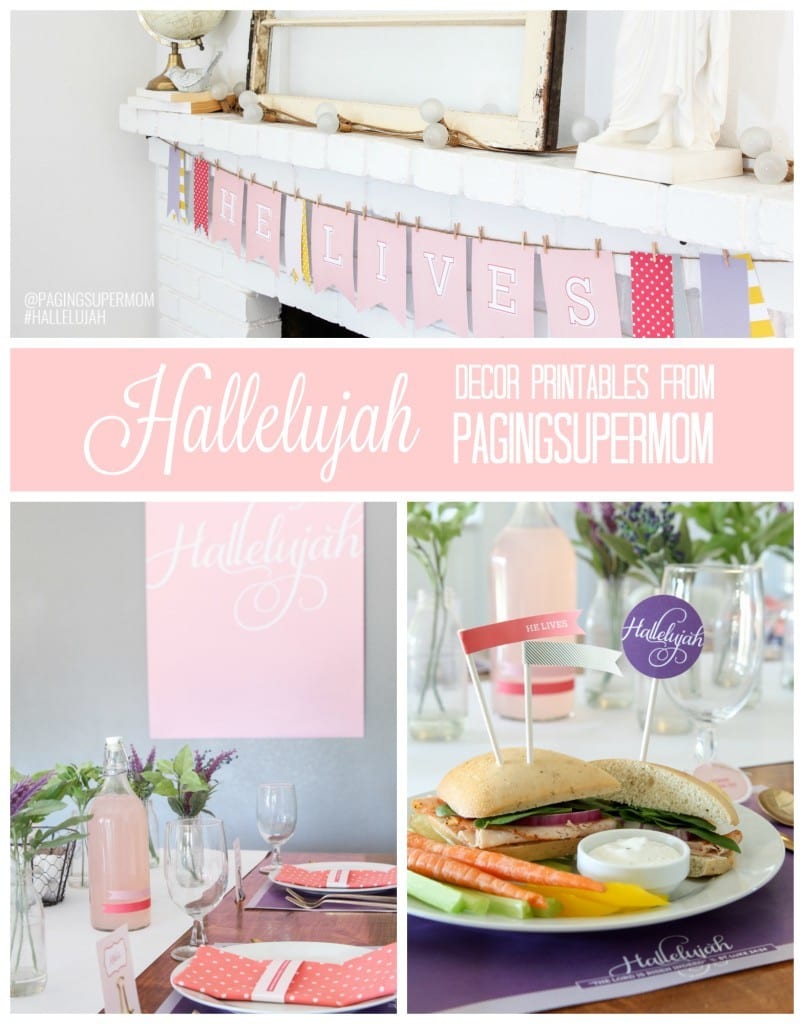 Are you ready for more great Easter printables? I just love all the wonderful bloggers who have worked with Mormon.org and Sugardoodle for the #Hallelujah Easter campaign! These come from Bettijo at Paging Supermom. She wanted to create decorations that were focused on Jesus Christ and the real reason we are celebrating Easter.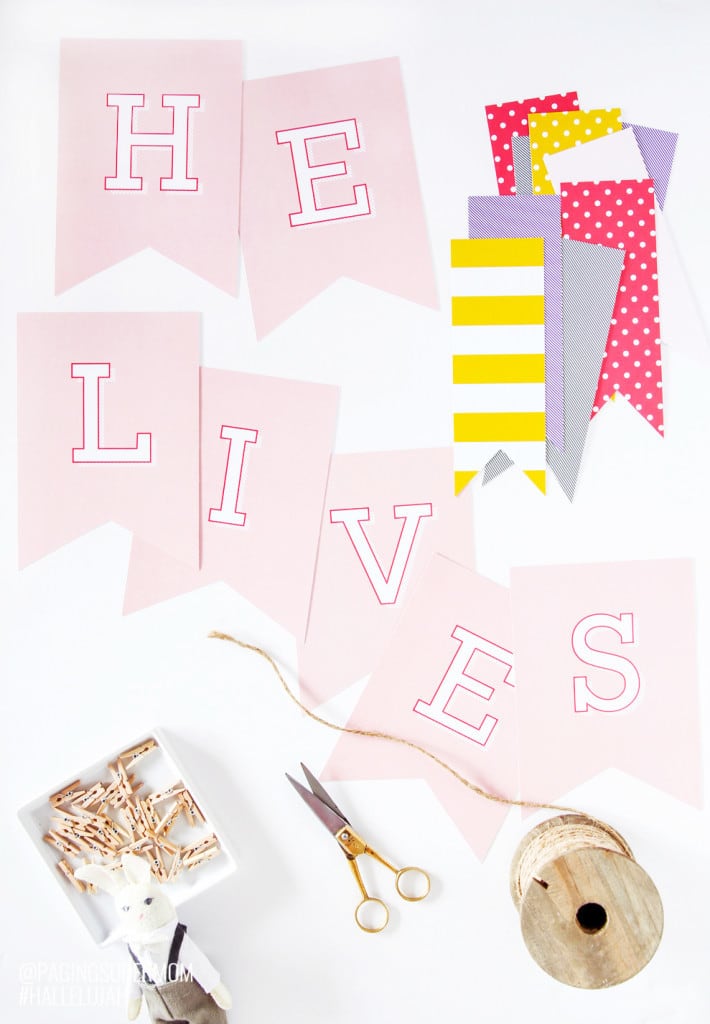 The resurrection is such a glorious miracle for us all! Declare that truth by creating this beautiful yet simple "He Lives!" banner to grace your mantle or windowsill.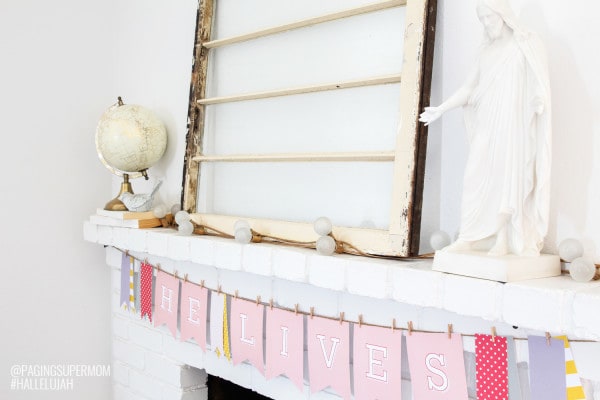 Party flags that top sandwiches or muffins or cupcakes or even wrapped around straws also declare "Hallelujah!",  "He Lives!", and "He is Risen!"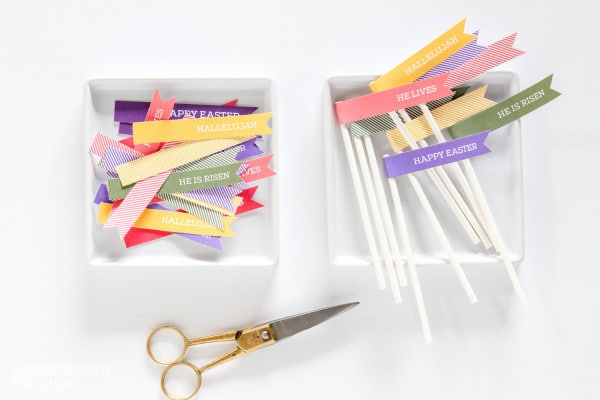 Use them for your Easter dinner or brunch or even an egg decorating party.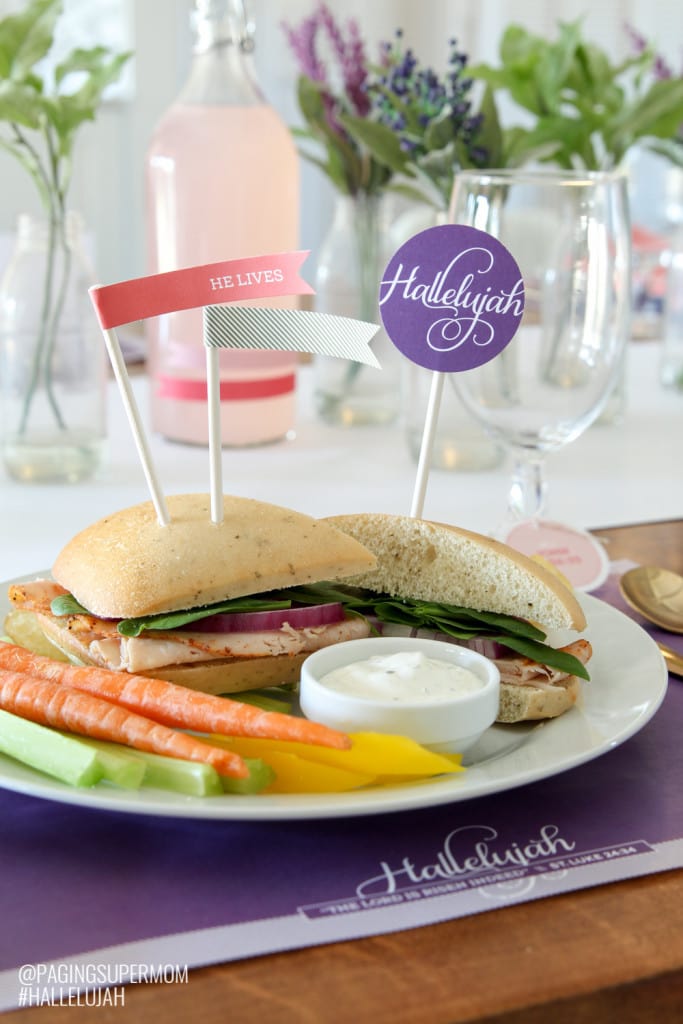 Purple placemats are used signifying royalty and that we feast in honor of the King.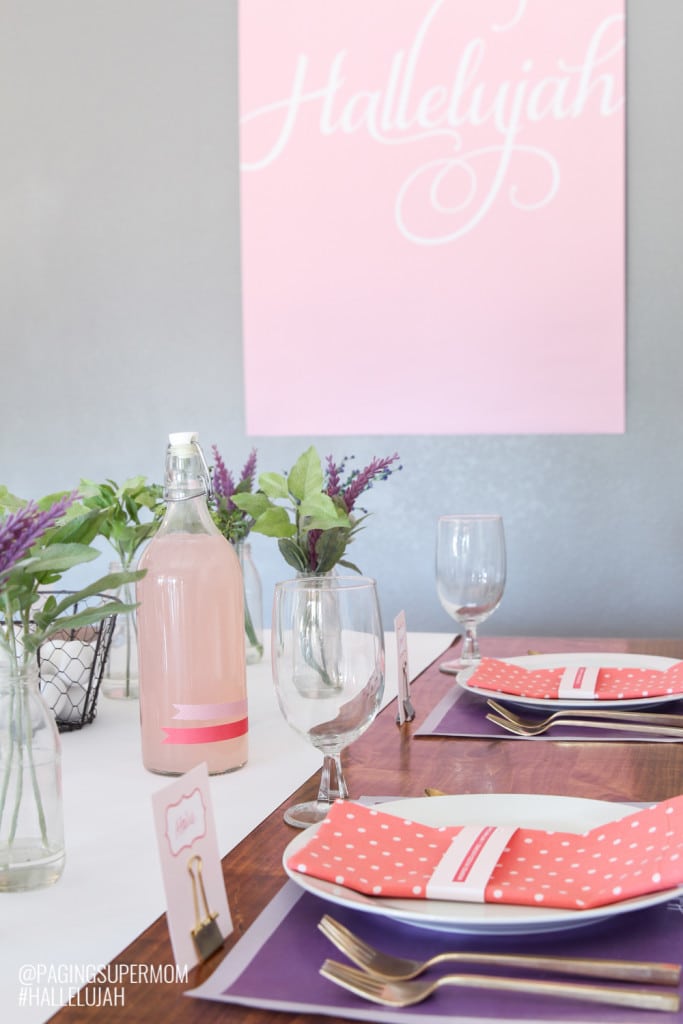 There are even place cards to show all are welcome at the table.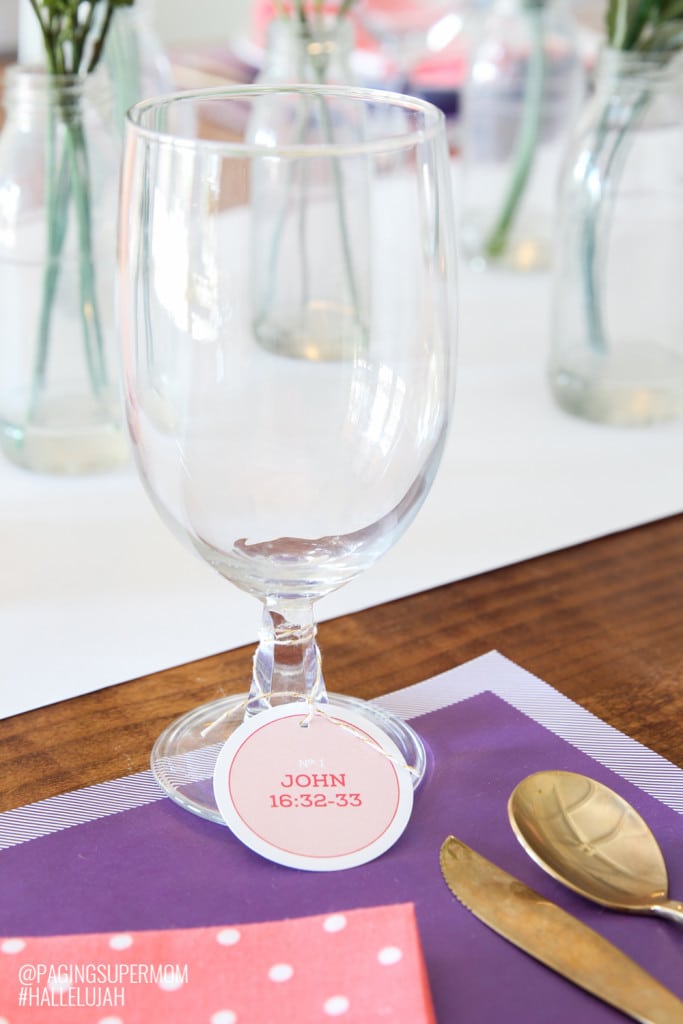 My absolute favorite part though are the scriptures used either as tags on goblets or wrapped around napkins.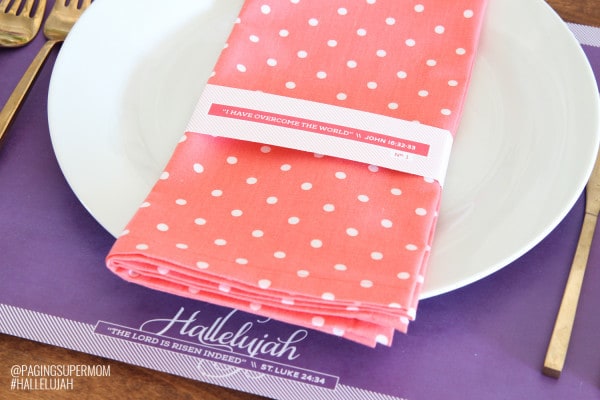 The scriptures are numbered so you and your family take turns looking up and reading the scriptures in order. They tell the whole story of the last few days of Christ's life – The Last Supper, His suffering in Gethsemane, and the glorious Resurrection! What a truly special way to slow down and remember what we celebrate at Easter before beginning your meal.
Download everything – the banner, the Hallelujah poster, the party flags, placemats, and scripture tags below. It is a zipped file so be sure to unzip it after downloading to access everything.