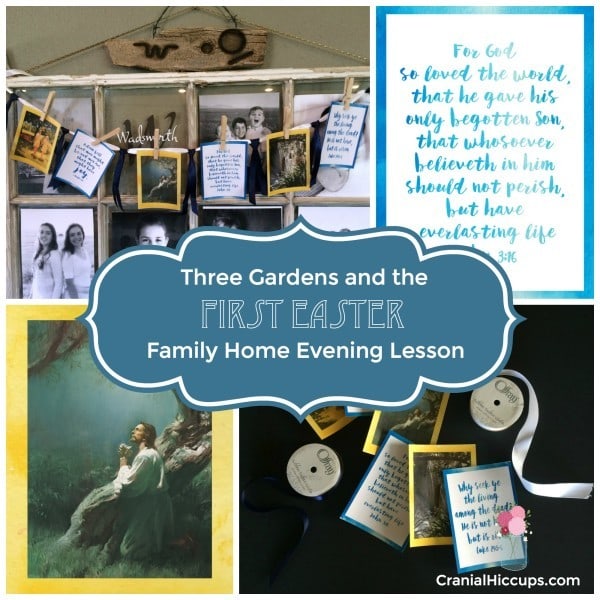 Elder Bruce R. McConkie gave a powerful talk in General Conference called The Purifying Power of the Atonement. It would end up being his last talk as he died three weeks later. In that talk Elder McConkie said,
"As we read, ponder, and pray, there will come into our minds a view of the three gardens of God—the Garden of Eden, the Garden of Gethsemane, and the Garden of the Empty Tomb where Jesus appeared to Mary Magdalene."
I loved the imagery this created in my mind and new it would be a nice lesson to teach my children. It is also a good and different way to teach the plan of salvation.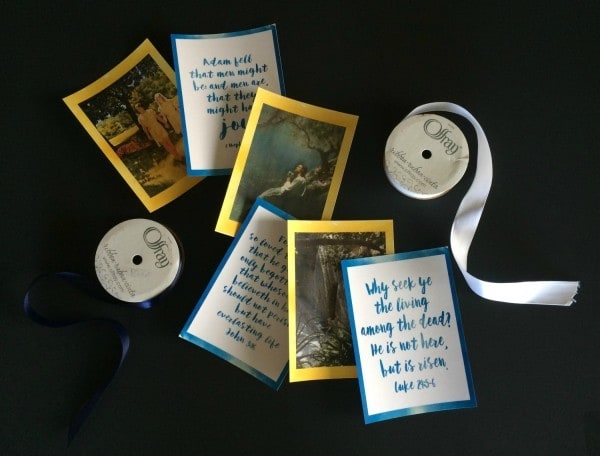 As you go through the lesson you will hang up pictures and scriptures to create a banner that will stay hanging up until Easter to remind your family about what you learned. Because our house is still in demolition mode this was the only available spot to hang our banner.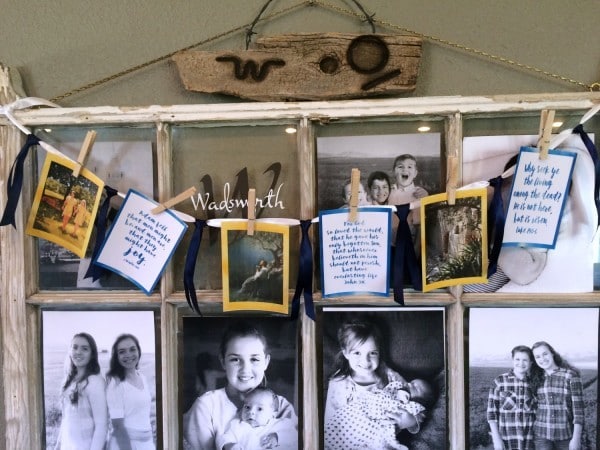 The lesson is geared toward children younger than eight but there are suggestions for older children and teens too.