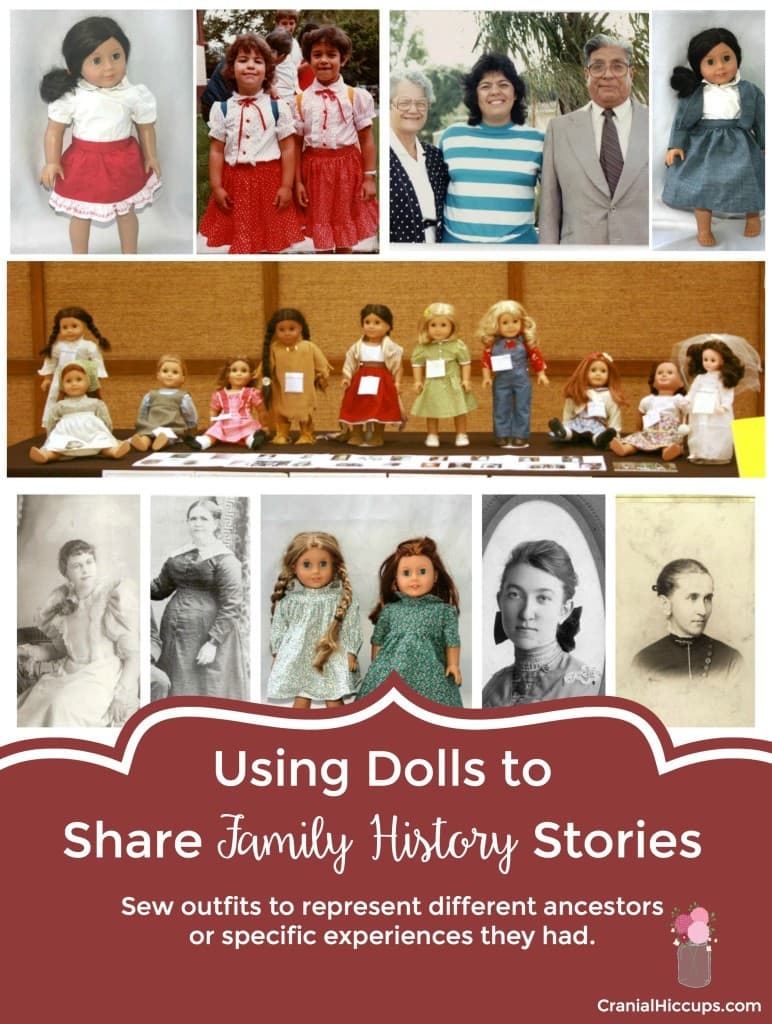 As part of our female family history unit study my mom came up with this ingenious idea! My girls love their American Girl Dolls so my mom thought, "Why not use those dolls to share family history stories?" She had her neighbor sew doll outfits to represent our different ancestors.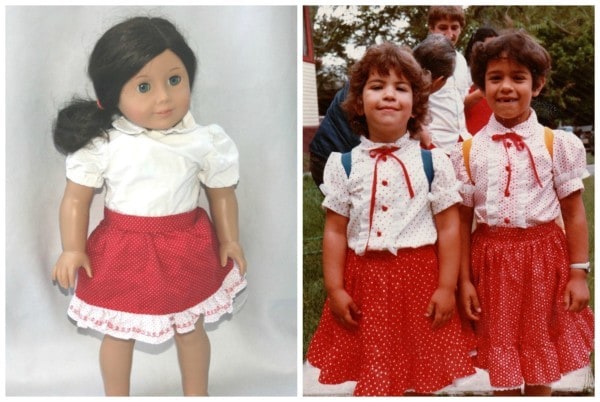 This outfit represents the ones my sister, Vanessa, and I wore when we moved from Salt Lake to Miami. My grandmother made matching outfits for us to wear on the airplane.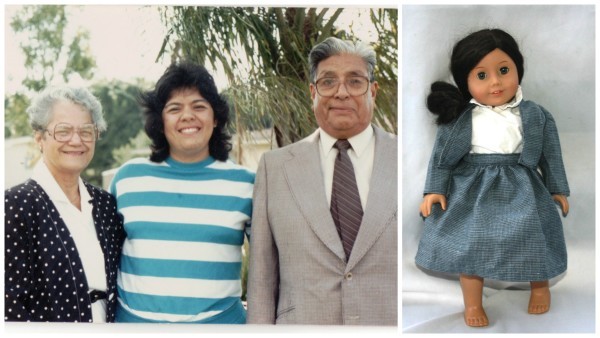 This outfit represents my grandmother and the two missions she served with my grandfather. One was to the Dominican Republic, the other to Barcelona, Spain.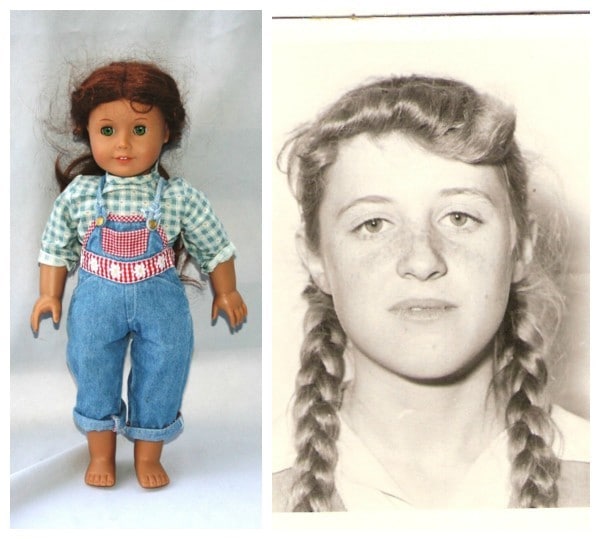 Joseph's mother was raised on a dairy farm.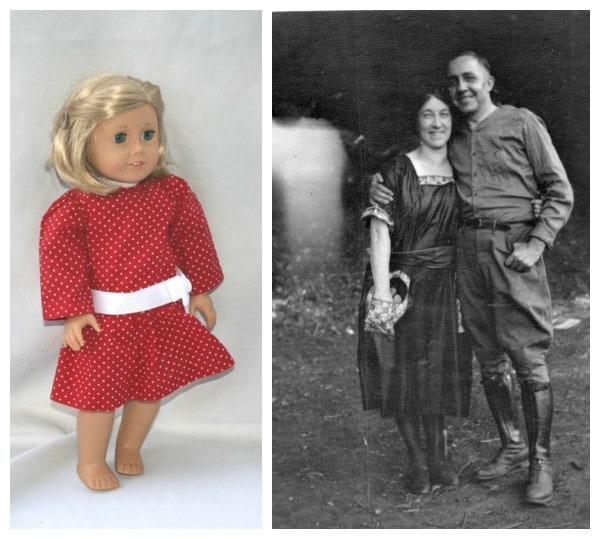 Great-grandma Florence lived during the roaring 1920s!

There are many amazingly strong women on my Mexican side. These two outfits represents many stories for several ancestors.

There are also many pioneer women in our family tree. These women crossed the plains or helped to settle new areas, some several times.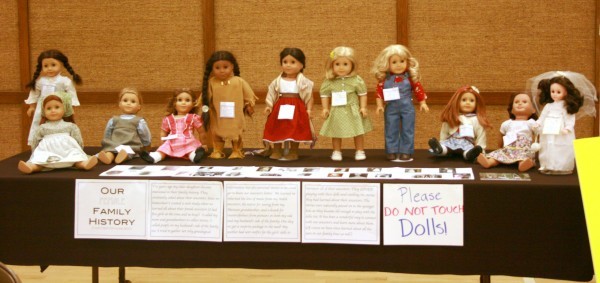 These are just a sampling of the many outfits we have using dolls to share family history stories. As the girls played with their dolls they would remember the stories as their dolls 'acted' out the events. These outfits have been used and abused but are still around now for the younger girls to play with and learn from. As the older girls have outgrown the dolls they have passed them on, telling the stories that go with the outfits. I am so glad my mom thought to do this!