In this season where our hearts are filled with gratitude to God it naturally follows that we have an increased desire to serve Him and His children.
One of the names Jesus Christ called himself was "Light of the World."
"Then spake Jesus again unto them, saying, I am the light of the world: he that followeth me shall not walk in darkness, but shall have the light of life." (John 8:12)
The interesting thing is He also told His followers, "Ye are the light of the world. A city that is set on an hill cannot be hid." (Matthew 5:14)
We, too, are a light especially when we follow the example of Jesus Christ! Jesus fed the hungry, we can feed the hungry too. Jesus showed compassion, we can show compassion too. Jesus showed gratitude, we can express gratitude too. And the list goes on and on.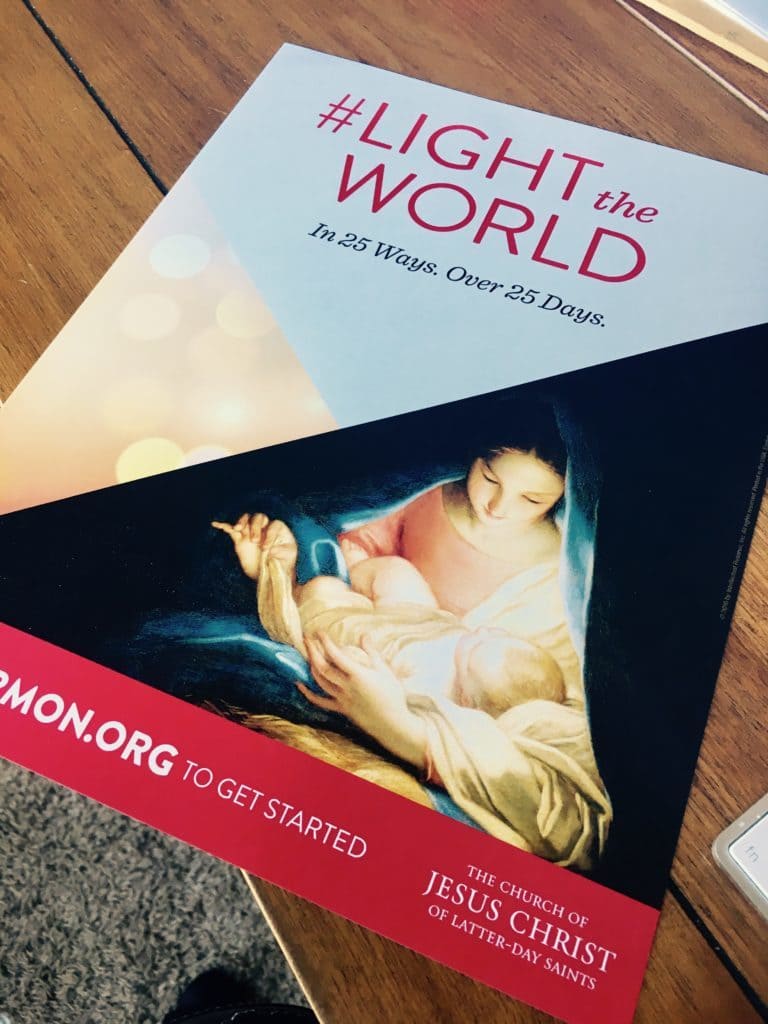 This Christmas season I am so excited to share ways you can #LightTheWorld through service.
December 1st, next Thursday, is a day of service! Can you find one way to serve others on that day specifically? You can find TONS of ideas by clicking on the different dates in December here. There are three simple suggestions for each day but also several other suggestions listed so you can find one that fits your family.
I have created a couple of fun kits with printables that you can download and use to serve others around you with your family. I'll also be sharing ideas others have created so you will have plenty to choose from to find even just one way your family can serve others. And if you can do more, even once a week, leading up to Christmas, then hooray!
Here's a sneak peek at what will be coming. Aren't you excited? I am!
With each of us doing what we can, right where we are, even just in our own homes, we will be helping to light the world with Christ's love.