When I asked the kids to give me their Christmas wish lists back in October most of the older kids put down their own grub box.
When my father-in-law was a teenager he helped work cows and wrangle horses. While camping they kept their food in a locked wooden box. Cowboy lingo: grub = food. They called those wooden boxes grub boxes. While growing up my husband's family still called them grub boxes even though no food was kept in them, except for maybe hidden stashes of candy. Joseph received his own grub box one Christmas when he was a boy.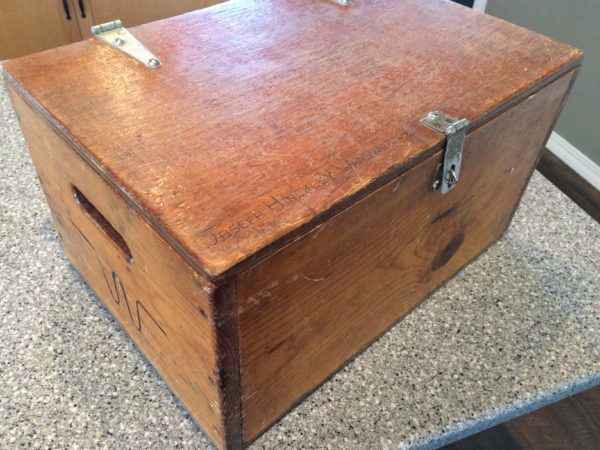 Joseph decided he wanted to do dovetail corners when making the boxes for the kids. He watched videos, ordered a special blade, and tried it out on a couple of smaller boxes. Starting the beginning of December he'd bring home the side pieces of a box each evening and have the kids help him glue them together and square them up. The inside measurements of each box are 20 x 12 inches – big enough to hold their treasures.
He added the bottoms and lids and sanded tons. He brought each box back home for Abby to burn the owner's name in them.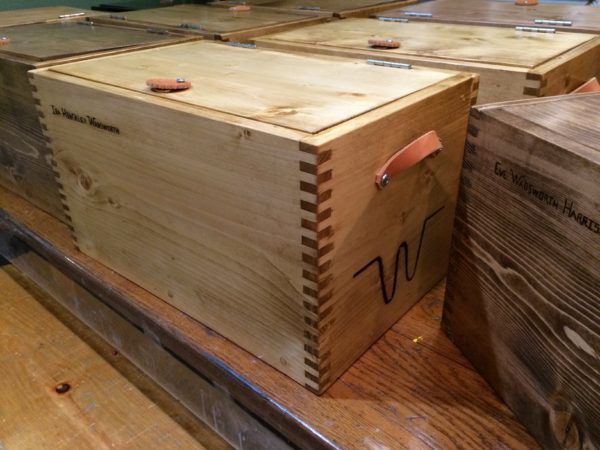 The Flying W brand was put on the ends of each box using the original 99 year old branding iron.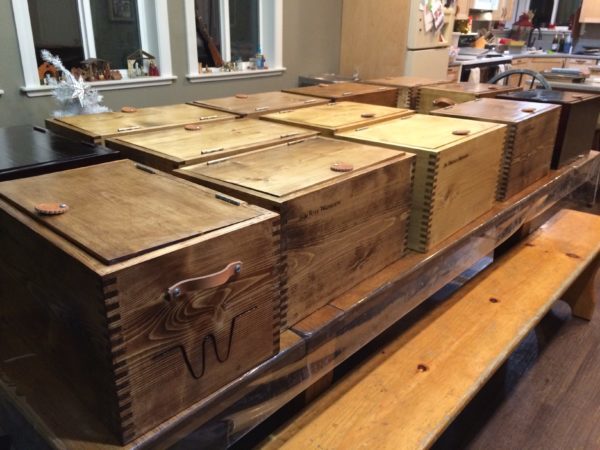 The kids all chose what stain color they wanted their boxes to be. The older girls helped stain and varnish them all.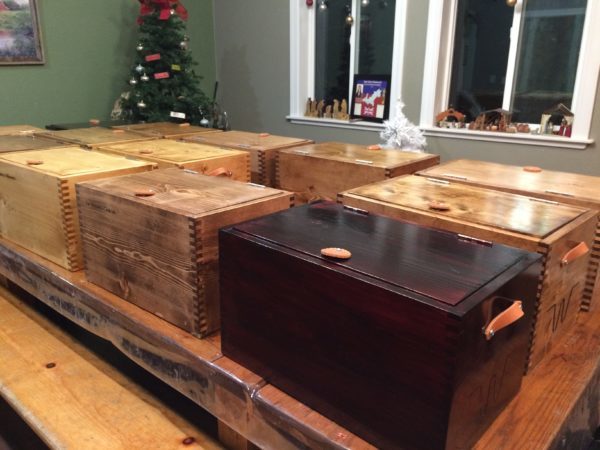 Leather handles were added and also a leather conch stamped with a design Grandpa W created for the Wadsworth Family reunion last year. It contains the four family brands from ancestors. The conch swivels to reveal the lock on the lid. It is also used to pull up the lid.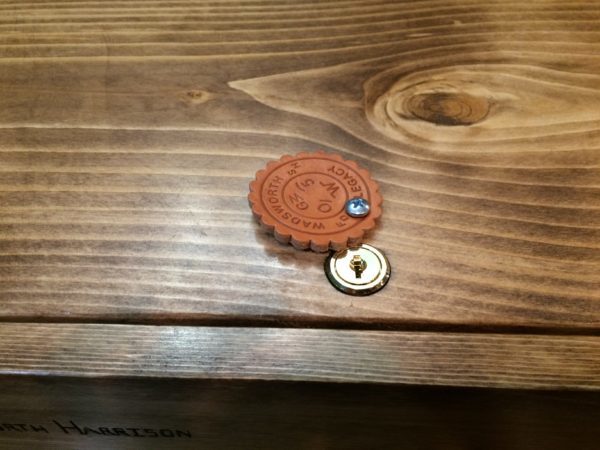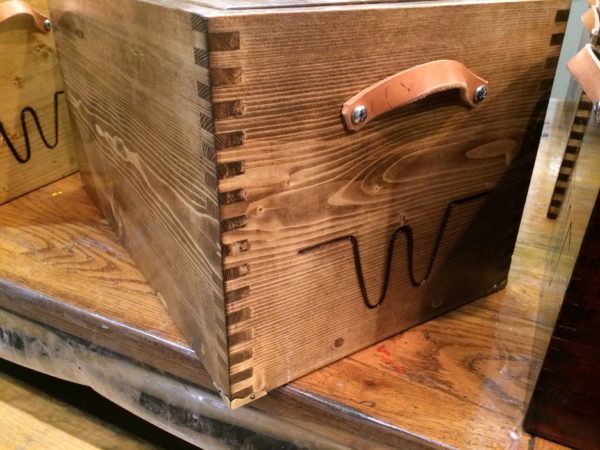 Each box is truly a labor of love! All of the older girls and Ira received their boxes this Christmas. The other kids will get theirs when they turn 10 and are more responsible for keeping track of their key and taking care of their box.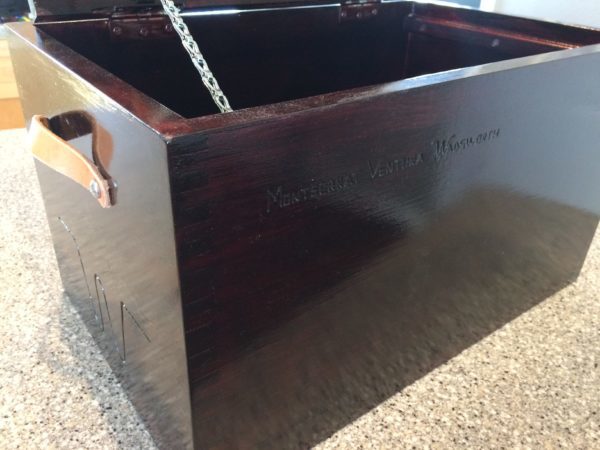 Joseph made me a box too! And another one for himself. He ended up making thirteen boxes in all. Whew! He loved it.