Ira's Cub Scout Troop held their Pinewood Derby last night. It was so much fun! Ira designed his car on paper and then Joseph helped cut it out.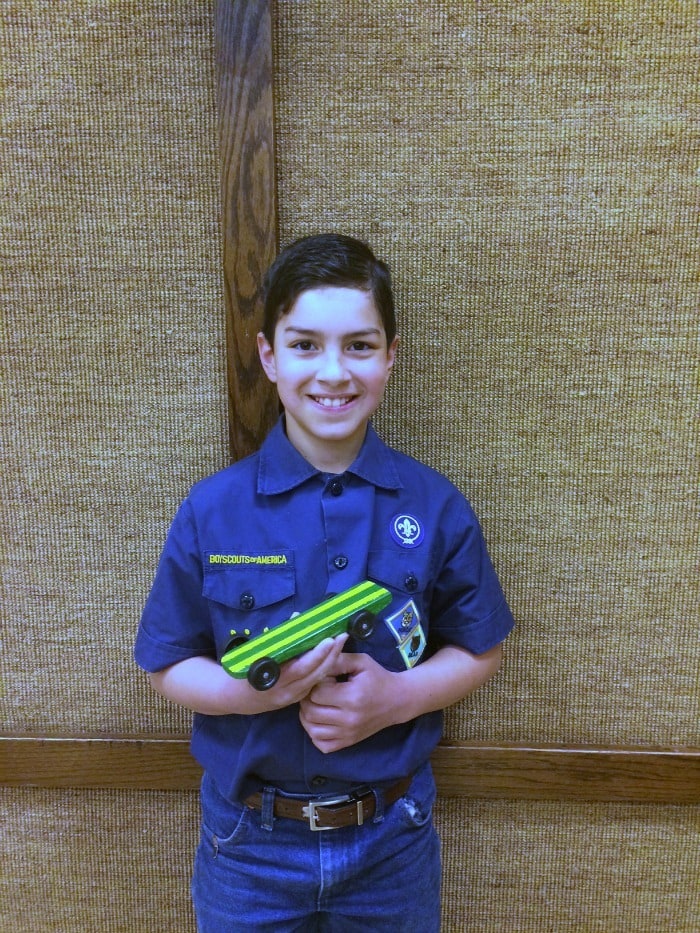 Ira didn't want anything fancy. Just stripes. Of course, it is green and yellow for John Deere colors.
The Cub Scouts all did a great job creating their own cars. There was a Batmobile, Lightning McQueen, one with flames, a "Sergeant" car, etc. Their personalities really shone through.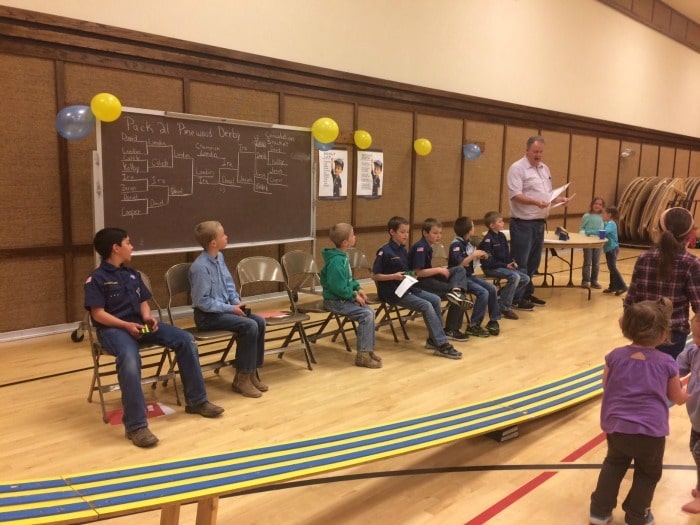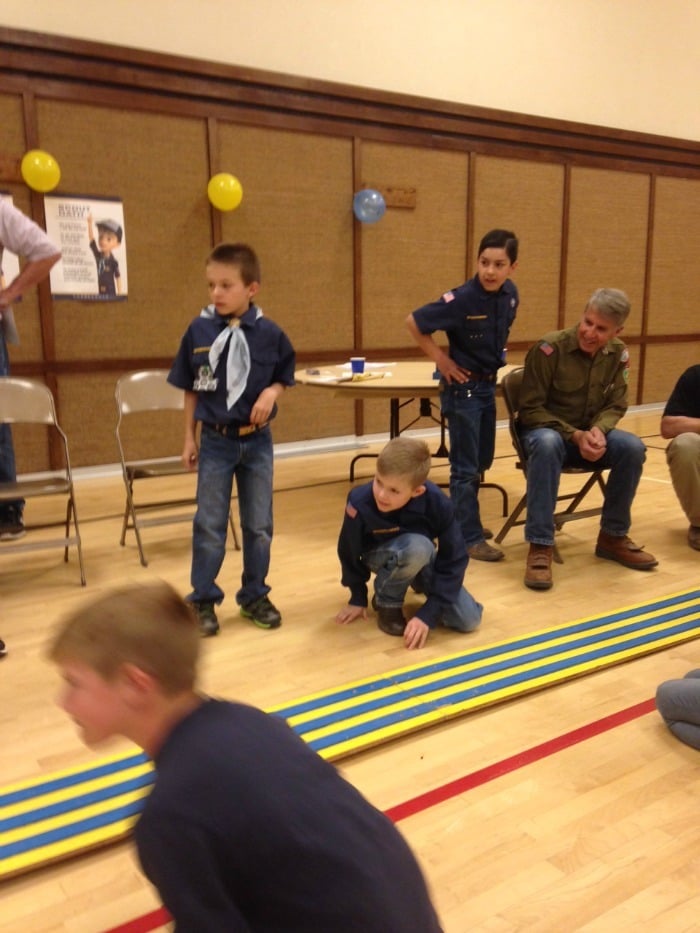 All the Cub Scouts displayed great sportsmanship. They enjoyed cheering each other on and watching the cars race down the track.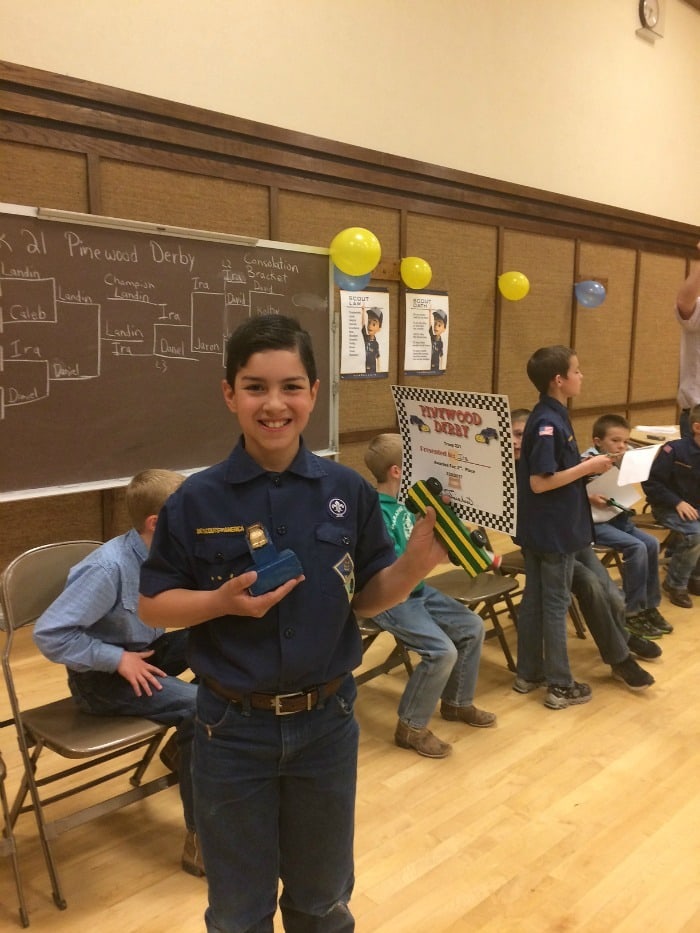 Ira's car came in 2nd place! He was pretty excited. It was such a close match. There were a lot of close photo finishes. Really close. I should have taken a pictures of all the scouts gathered around the Scout leader in charge of filming the end of each race. It was pretty funny to watch.