One of the great benefits of homeschooling is tailoring not only our schedule but what we study. I schedule our school year so that we have all of December off from normal studies. Because I don't want our daily schedule to be thrown off too much we replace our 'scholarly' studies with Christmas school.
This year we are studying Christmas With the Prophets. We are learning about each modern day prophet and how they celebrated Christmas. I'll be posting our complete unit study with links (and a giveaway!) on Friday, December 9th at the Latter-day Homeschooling blog. Be sure to visit!
Here are some links to things we have studied in the past: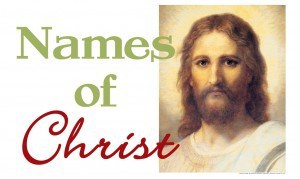 This link is to a FHE lesson. We do this every year regardless of whatever else we are studying. You can find a complete countdown to Christmas here: Names of Christ Complete Unit Study.
And although it is labeled as an Easter Countdown, The Living Christ Countdown I shared this spring is entirely appropriate to study as a countdown to Christmas as well. There are sixteen days included in the study so you still have time as there are 18 days until Christmas!
As with any unit studies one can make it as involved as you want it to be. If you are homeschooling stretch the studies out by doing crafts and reading books and cooking. If you don't homeschool you can still do these before school, a little each day, as a quick devotional, or as a way to wind down at the end of the day.
Next Wordfull Wednesday's topic is Christmas Traditions. Share one favorite or all of your favorite family traditions. This will be the only Wordfull Wednesday for the month of December. We only had one last month too. Remember all those who participate are entered to win a really nice handmade item from etsy. (Kept as a surprise until the winner is announced)
© 2007-2011 Chocolate on my Cranium, LLC all rights reserved