Easter is the last day of March this year. I LOVE Easter! I love celebrating the life of Jesus Christ, reflecting on the Atonement and glorious Resurrection, and teaching my children all about it.
Here's a peek at activities, crafts, and printables we do leading up to Easter all focused on the Savior.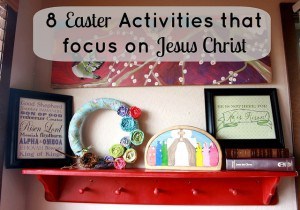 Filled with devotionals, crafts, and activities based on The Living Christ.
Start this now and up to two weeks before Easter for a beautiful little Easter morning Garden.
This is great for a either a 12 day countdown or a family home evening lesson.
Another idea for a countdown the week before Easter or a fun Family Home Evening lesson.
Great for children to draw and create their own scene of that first Easter morning when Christ's tomb was found empty.