It was lunchtime. The temperature on that mid-August day was sweltering at 105. It was all hands on deck as harvest on the third crop of alfalfa was fully underway. My job was to feed the extra farm crew, a couple of Mr. Ferrero Rocher's brothers and several nephews. And, boy, were they hungry! It takes a lot of food to keep grown men going.
My own morning had been busy making sure my older girls, who were out raking, got breakfast and the littler ones were helping me clean the house and start lunch. I was feeling a bit rundown actually. Then a little tender mercy was sent my way in the form of a compliment. As I placed the last serving bowl on the table before we said the prayer over lunch one brother-in-law said, "Montse, I've noticed this summer that no matter what work is going on you still manage to dress nice and not frumpy." My husband heartily agreed and that was it. Nothing major but it sure made my day. The outfit I was wearing is one of my favorites because it transfers well from season to season. I had the sleeves rolled up and black flats on.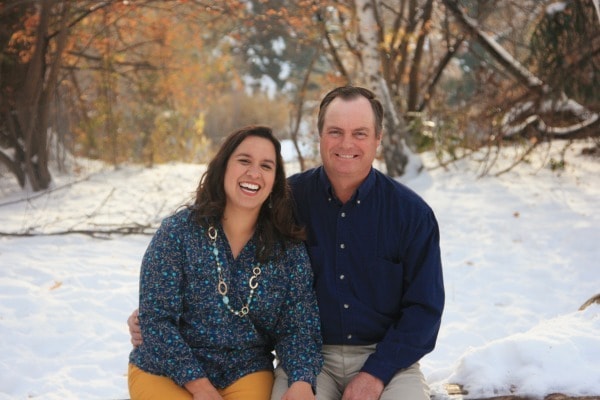 I've thought about that comment often. I don't think I ever really consciously made the decision to dress nice even if all I did was stay home all day. It was just ingrained in me as I watched my own mother. She seemed to always dress in attractive and comely attire . Sure she would wear clothes that was run-down or had paint stains or whatever on them when grubby work needed to be done but as soon as she could she would change into something lovely again.
Mothers very easily fall into the mindset of "Can I just stay in my pj's all day?" because most days the only ones who see us are our kids and husband. Why bother trying to look nice when your day is spent wiping up spills, folding laundry, and holding littles who like to pull hair (or earrings)? Why bother?
Motherhood is a job worth dressing for.
Most work places have a certain dress code for their employees to follow. It builds an atmosphere of productivity and creates respect for the job. Shouldn't we do the same for the even more important job of motherhood? Most certainly! Moms should dress for success.
Motivation.
When I take the time to dress nicely I am more motivated to get stuff done. I think there's a reason lounge wear is called lounge wear! As mothers we don't have time for that so don't even create that mood by staying in yoga pants or sweats.
Productivity.
This goes hand in hand with motivation. You actually get more done and feel better about yourself and your job as a mother when you are dressed better.
Attitude.
Frumpy makes you grumpy. Really, it does! Change that by dressing for success. Of course, it's not a cure all to dress better but it does make for a happier mama and consequently a happier household.
Respect.
I show my husband and my children that I respect not only myself but them when I take the time to be presentable. Taking care of them is one of the most important parts of my life! I show them that by how I dress for my job as a wife and mother. I'm also trying to be an example to my children for when they are mothers (and fathers) of their own.
Helpful tips:
Plan your outfit the night before and get it ready.
Remember the rule of 3 – a top (shirt or sweater), a bottom (pants, shorts, or skirt), and something else (an accessory) makes an outfit look put together.
Accessorize! Scarves, belts, necklaces, or earrings add to an outfit and take it from blah to much better. Hair accessories like headbands, clips, and barrettes can add to your look – even if all you wear is a ponytail.
Learn to style your hair in a few different ways. Whether you do braids or twists, curl or straighten your hair find something new to do. With practice it really doesn't take much time, trust me.
Invest in a few good staples – a couple of cute tops (not t-shirts!), a cardigan, nice pants, a skirt, and even a couple of pairs of cute but functional shoes. You'll use them over and over again because you will feel good and dressed up in them.
Aprons. Seriously, aprons, more specifically CUTE aprons, are a lifesaver when you can't dress nicely! They are my back-up plan that never fails. I don't dress up every single day because there are some days where I am working in the garden all day or painting or deep cleaning or just don't quite feel like it. So I throw on a cute apron, especially right before my husband comes home, and voila! I still look put together and serious about my job.  🙂
Places I like to buy accessories and clothes that aren't too expensive include Pick Your Plum, Zulily, Lands' End Clearance,  and GroopDealz. Because of where we live we do most of our shopping online.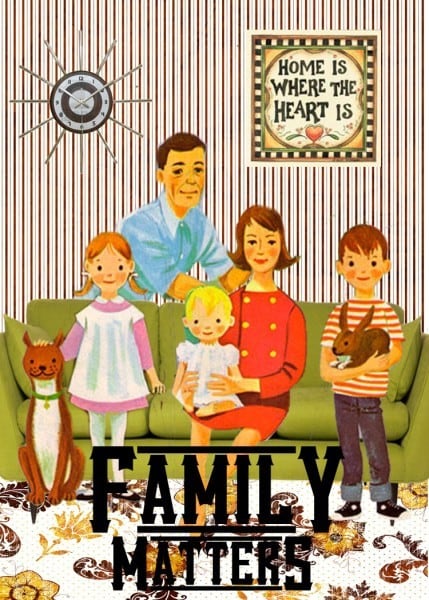 Have you tried dressing up more even if you are just at home all day?
What do you do to add a little spice to your outfit?
What tricks do you have to save time getting ready in the morning but still look great?
This post is part of the Establish a House series that runs every Wednesday on my blog.